E-TRAFfIc & Top destination
the best tool for the online visibility
The E-traffic package makes your establishment visible on the most relevant partner websites in Europe for camping holidays.
The goal of this package is to improve the traffic on your website by redirecting qualified visitors to your website, since you are the best seller for your destination. Our editorial teams and SEO experts have placed our brands in the top 10 of search websites for campsites in Europe.

Make benefit of this good reputation to improve your online visibility among guests that are looking for their stay!

Improve your traffic and conversions
The E-traffic package captures guests through the SEO power of our partner websites, through our SEA investments and through animation on blogs and social media.
All our knowledge and experiences are used to make a guest that is already convinced and ready to book to redirecte to your website!
Unlimited clicks during 12 months, 0% commission
No commission on bookings made on our partner websites, even if the goal of this package is to generate qualified traffic with a high conversion rate to your website. Bookings without commissions are just as interesting!
No extra work, all information is coming from Secureholiday
Once your information has been updated in the Secureholiday system, including pictures, partner websites will also be updated for availability searches.
No extra work for you, for time savings and undeniable results!
Top Destination, even higher in the results!
If you want to improve your online visibility and appear higher on the pages on Camping Direct, we offer the Top Destination by theme/region/province pages. Of course, you will notice this in your conversions!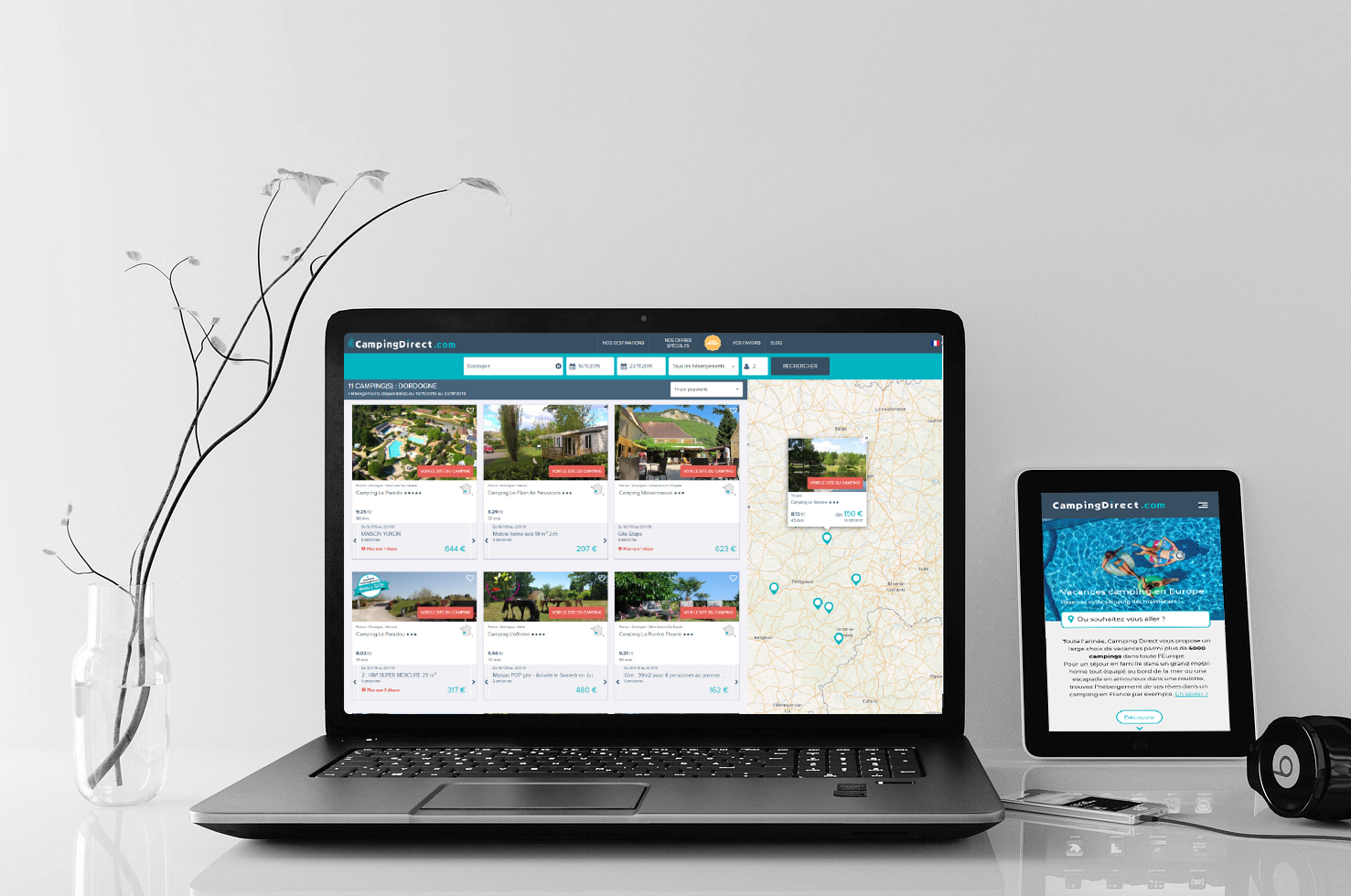 Included services
• Free training by phone
• Free helpdesk
• All new developments and functions without extra costs
• A free connection with the most important PMS systems
• A platform for credit card payments Visa | Mastercard with the PCI DSS standards and different choices for national and international payment methods (iDEAL, Bancontact, Giropay and Sofort)
for more information
Nadine Vergé nadine@ctoutvert.com
Hanneke Vounckx hanneke@ctoutvert.com