English and Foreign market
English and european guests
Campsited.com is an important partner for English guests and has a great success for European destinations.
They also have a French, German and Italian version of their website, so guests with these nationalities can also book on this website.
Campsited is one of Ctoutvert's best partners and is therefore a loyal partner. They currently represent 40% of searches for campers and caravans.
The benefits of this package:
Visibility on their website
Online booking on your campsite's page
Link to your own website
A presentation text of your campsite and region
All data comes from the Secureholiday system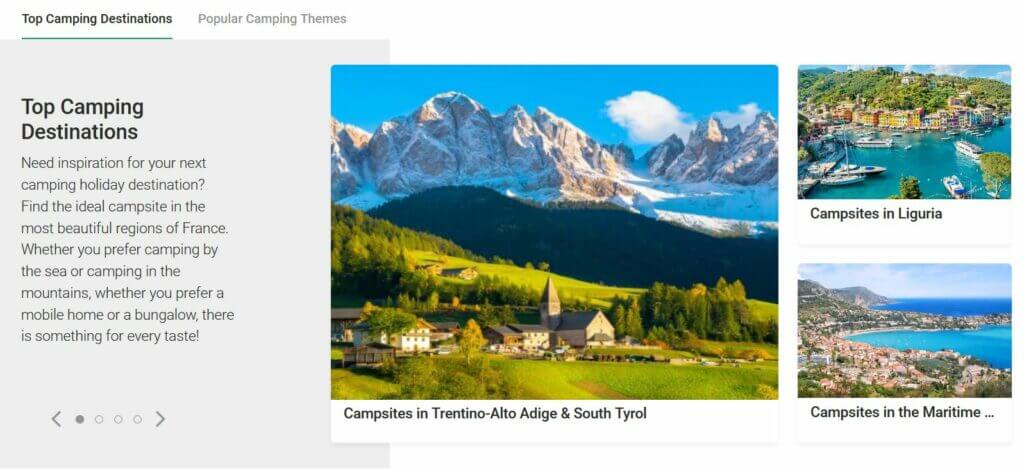 How does it work
Reservation requests and/or firm bookings (depending on the PMS)
You receive the payments
Your general conditions and cancellation policy apply
Commission invoice after guest departure
Menu for reconciliation
Registration conditions
No registration fees
10% commission in the high season (arrivals in July and August) and 15% commission in the low season on each confirmed booking
Offer camping pitches and/or rental accommodations
Included sERVICES
Free training over the phone
Receive and display reviews
Connection to the most important PMS systems
Activation of the payment methods bank transfer
For more information
Nadine Vergé nadine@ctoutvert.com