E-COMMERCE SOLUTIONS FOR TOURISM
INNOVATIVE SOLUTIONS FOR DIGITAL COMMERCE IN TOURISM
Ctoutvert is a French company based in Toulouse since October 2000. We have been active in the world of e-commerce and distribution in the tourism sector for 20 years and are a major European player for campsites and holiday parks. European
countries
Ctoutvert is present throughout Europe and offers solutions in 10 languages.
Tourist parks
Many tourist parks already trust us and this gives us a large European database.
Connected
channels
Through our Channel Manager, a free platform for our customers, you can choose from many different partners and distribution channels.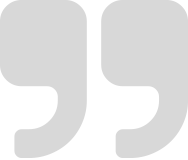 "We use Ctoutvert because it gives us a portal for whole Europe where we only have to administrate our information on one place. We had through the last couple of years more guests especially from France, Belgium, Holland and Germany. More bookings and clicks are coming via the different portals represented by Ctoutvert."
"It is always a great pleasure to work with Ctoutvert. A growing and professional company that remains very involved with its customers. You will always find a family and pleasant atmosphere during training or for a simple question, they are always there for you. Many thanks to the whole team and congratulations to Manuel Mirabel for achieving this result after years of good work."
"As starting entrepreneurs, we embarked on the adventure of taking over Naturcamping Lagom in Sweden. We soon came into contact with Ctoutvert and with Nadine. The contact was pleasant and helpful from the start. After a while we started with the reservation system on our website. There was a nice handling, which made this possible for us. Nadine again guided us through the system very well. It is very pleasant that the lines are short and clear and that adequate help is provided where necessary. The reservation system works well for us and the contact with Ctoutvert is very pleasant."
"It's great and so easy to work with Ctoutvert, they connect you with important partners. You only have to adjust everything in 1 place and it is immediately everywhere. They take a lot of work off your hands. And if you have any questions, Nadine will help you quickly. And easily in your own language. The packages that you can use are full of great tools to create more visibility. All in all, we are very happy with Ctoutvert and hope to be able to work with them for years to come."